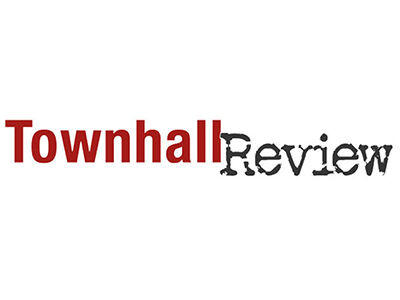 Townhall Review brings together political commentary and analysis from leading conservative talk-radio hosts. You'll enjoy the fast-paced recap of the week's political events Townhall Review provides. You can rely on the show to provide the "who said what" in U.S. politics, global news and breaking news. Townhall Review honors your conservative principles and enables you to participate in the conversation on issues shaping our nation.
VISIT the TOWNHALL REVIEW WEBSITE
Show Links:
Sponsored By:
---
Watch the Show
---
Friday, September 29, 2023
Join Hugh LIVE: Weekdays, 6-9AM ET.
Visit Hugh's website: https://hughhewitt.com
Follow Hugh on Twitter: https://twitter.com/hughhewitt
The Hugh Hewitt Show on Facebook: https://www.facebook.com/hughhewittshow/
Hugh on Rumble: https://rumble.com/c/HughHewitt
Subscribe to The Hugh Hewitt Show's podcast here:
Apple Podcasts: http://bit.ly/HHShowApple
Google Podcasts: http://bit.ly/HHShowGoogle
Spotify: http://bit.ly/HHShowSpotify
Check out the Hughniverse for a commercial-free archive of The Hugh Hewitt Radio Show and The Aftershow with Duane "Generalissimo" Patterson anytime you want: https://www.hughniverse.com
---
Saturday, September 30, 2023
"The Information Age."  We now live in a time when the average individual has the world's largest library of information in their pocket and at their fingertips.  We should be brilliant, yet the world seems no smarter, if anything it seems dumber – information misused far more than properly used.  Traditionally, the perso...
---
Professor Hugh Hewitt is a lawyer, law professor and broadcast journalist whose nationally syndicated radio show is heard in more than 120 cities across the United States every weekday afternoon. Professor Hewitt is a graduate of Harvard College and the University of Michigan Law School, and has been teaching Constitutional Law at Chapman University Law School since it opened in 1995. Professor Hewitt has been a frequent guest on CNN, Fox News Network, and MSNBC, and has written for The New York Times, The Wall Street Journal, and the Los Angeles Times. He has received three Emmys for his work as co-host of the ground-breaking Life & Times program, a nightly news and public affairs program that aired on the Los Angeles PBS affiliate, KCET, from 1992 until 2007. Professor Hewitt also conceived and hosted the 1996 PBS series, Searching for God in America. He is the author of a dozen books, including two New York Times best-sellers.
Professor Hewitt is best known as the host of his radio show, which has an audience estimated at more than 2 million listeners every week. Since its debut in July of 2000, Professor Hewitt has conducted groundbreaking interviews with government officials from both parties and widely respected analysts, authors and pundits. In a 2006 profile of Hewitt for The New Yorker, the dean of the Columbia University School of Journalism told his readers that Hewitt was "the most influential conservative you have never heard of."
Hewitt writes daily for his blog, HughHewitt.com, which is among the most visited political blogs in the U.S. He is also a weekly columnist for The Washington Examiner and Townhall.com.
Professor Hewitt served for nearly six years in the Reagan Administration in a variety of posts, including Assistant Counsel in the White House and Special Assistant to two Attorneys General. Since returning to California in 1989 to oversee the construction of the Nixon Library in Yorba Linda, Hewitt has served as a member of the California Arts Council, the South Coast Air Quality Management District, and the Orange County Children and Families Commission. He and his wife live in Orange County.
Hewitt's passions are the Cleveland Browns and Indians, Ohio State and Notre Dame football and running.