Dr Fauci: "There's no reason why we shouldn't be able to vote in person"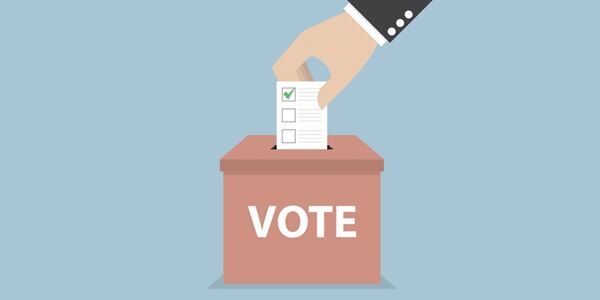 While many political officials are making the case for mail-in voting, some public officials are speaking out and arguing that voting in person is still a viable option.
During a recent interview with National Geographic, Dr. Anthony Fauci noted that if people follow social distancing guidelines and wear masks, voting in person could still work. The director of the National Institute of Allergy and Infectious Diseases compared voting to going to a grocery store, adding that many grocery stores properly observe social distancing guidelines and urge their customers to wear masks. Those two things help mitigate the spread of the virus.
When asked about voting in person, he said "I think if carefully done, according to the guidelines, there's no reason that I can see why that not be the case." He made the guidelines clear though. "[I]f you go and wear a mask, if you observe the physical distancing, and don't have a crowded situation, there's no reason why you shouldn't be able to [vote in person]."
He added though that people who are compromised physically (and more susceptible to the virus) shouldn't have to take the chance, noting that mail-in voting "has been done for years in many places."
With the election a few short months away and the coronavirus continuing to spread, some politicians have called for all mail-in ballots while others-- like President Donald Trump-- has verbally supported in-person voting.