Diamond & Silk: Who Are They?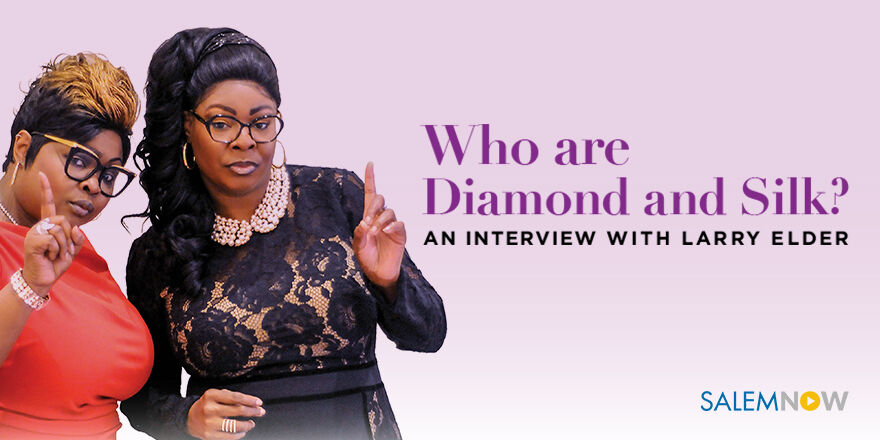 Ever since they first burst onto the political scene in 2016, sisters and social media sensations Diamond and Silk have been beloved by millions of conservative Americans for speaking the truth with clarity, candor, and a healthy dose of sass—but who are the sisters, really?
In their exclusive interview with national radio host, Larry Elder, conservative icons Diamond and Silk reveal the powerful lessons they learned from their mother's sharecropping roots, from their father's entrepreneur spirit, and through their explosion online to become staples alongside the Trump presidency—and apply those lessons to debunk the biggest lies the Left is spreading today.
As the election cycle heats up, Diamond and Silk's story is an unashamed rallying cry for patriots who are tired of the Left telling them how to think, how to live, and who to vote for.
Watch their interview here now.

---